Challah Bread - 24 oz loaf
$5.75
We are unable to ship orders outside of New England due to the perishable nature of our Artisan Breads
Pickup orders can not be placed online, please call 802.860.6322 to arrange an in-store pickup.
Availability: Ships Wednesday
Please note: this may affect your delivery time.
Description
Nutrition Info
Description
This traditional Challah bread, a beautifully braided and light airy loaf loaf, is baked to a deep golden brown with aromas of honey and egg yolks.
Location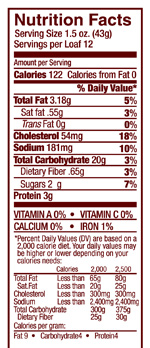 Allergy Information:
This bread has been prepared and baked on equipment that processes products containing peanuts and other nuts.
Some Of Our Other Delicious Creations
Sign Up For Specials & Deals